Honea Path Government
If you would like to communicate directly with a member of the Town Administration contact the appropriate person below:
Mayor . Town Council . Town Planner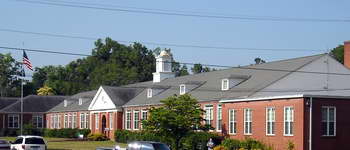 Honea Path City Hall
(New Location : Watkins Community Center)
204 S Main St
Honea Path, SC 2965
Hours: 8 AM - 5 PM Monday through Friday
PHONE: (864)369-2466 FAX: (864) 369-0580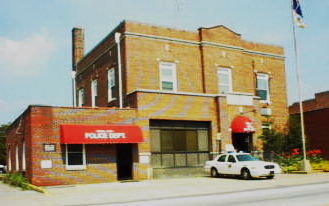 Police Department
30 N. Main St.
Honea Path, SC 29654-1516
PHONE: (864)369-0532
The town has a strong mayor form of government. The Mayor serves a four-year term. The Town Council is composed of six members who serve a four-year term that is staggered. The Council holds monthly meetings on the second Monday at 700 pm in the Council Chanbers at Town Hall.
The town has all the Municipal services and is constantly in process of upgrading each department.
We welcome and invite you to visit a progressive town with a progressive future. Information is available on area opportunities by contacting:
Mayor Earl Lollis Meyers
Office of the Mayor
30 North Main Street
Honea Path, South Carolina 29654
864-369-2466
Elected Officials:
Mayor
Earl L. (Lollis) Meyers
~
Ward 1 Councilmember
369-7492
2008-2018
.
Ward 2 Councilmember
Fredda Gilmer
2006-2018
.
Ward 3 Councilmember
Jean Perrett
2012-2018
.
Ward 4 Councilmember
958-0503
2016-2018
.
Ward 5 Councilmember
Dorothy Evans
2008-2018
.
Ward 6 Councilmember
Ellis Lark
2006-2018
.
Key Municipal Personnel
Administrator William S. Hall
Clerk/Treasurer Beverly K. Crawford
Police Chief David B. King
Fire Chief James A. (Jimmy) Smith
Town Planner Ward R. (Rusty) Burns
Public Works Director Matt McCullough
Recreation Director Tim Pace
Town Recorder/Judge Skip Bannister
Attorney
Jimmy King
(2203 N. Main St., Anderson)
Planning Commission
Chairman - Jane Taylor
Jim Sheehy
John Johnston
Rusty Estes
Marsha Smith
Board of Zoning Appeals
Chairman - Joe Robinson
Bob Shepherd
Warren Cox
Trenna Metts
Freddie Robinson
Robert Greer
Election Commission
Chairman - Julian Drake
Betty Mitchell
Ruth Cunningham