Volunteers for Honea Path Events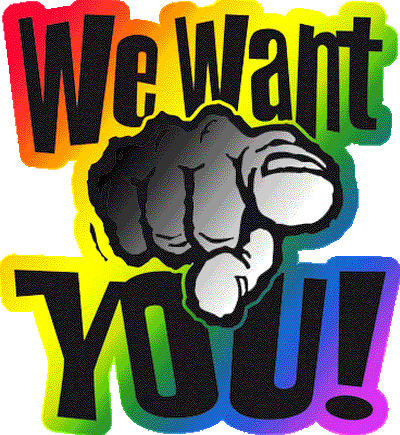 We are looking for Volunteers and Interns to help with the many and various Functions and Events that take place throughout the year in Honea Path...
If you think you could enjoy the fun and excitment of helping us design or operate some of these activities.. please give us a 'Shout Out'!
Volunteers for the various Functions of
---
. Annual Easter Egg Hunt . Annual Sidewalk Sale .
. Honea Path's Got Talent shows . Sugarfoot Festival .
. Halloween and everthing inbetween .
Volunteers helping with
---
Entertainment Stage Area . Children's Game Area .
Preparing Goodies Prizes . Animal petting Zoo Area .
. Carry equipment . Patroling the event site .
and much much more!
Intern Opportunities in the areas of
---
Marketing . Design . Office . Graphics Design . Web Design
Photography . FaceBook . Organization . Think Tank
Event Volunteer Application Form
at
19 N. Main Street Honea Path SC
369-1605 office / 221-4540 cell
luther@honeapath.com
---

Volunteer Requirements Are Simple..
Be Positive and have a Passion for helping others
Great Experience & Free Training!
A Refreshment, and a little memento gift
will be presented to each staff


Honea Path Merchants Association
www.honeapath.com
TEL 864-369-1605 or info@honeapath.com